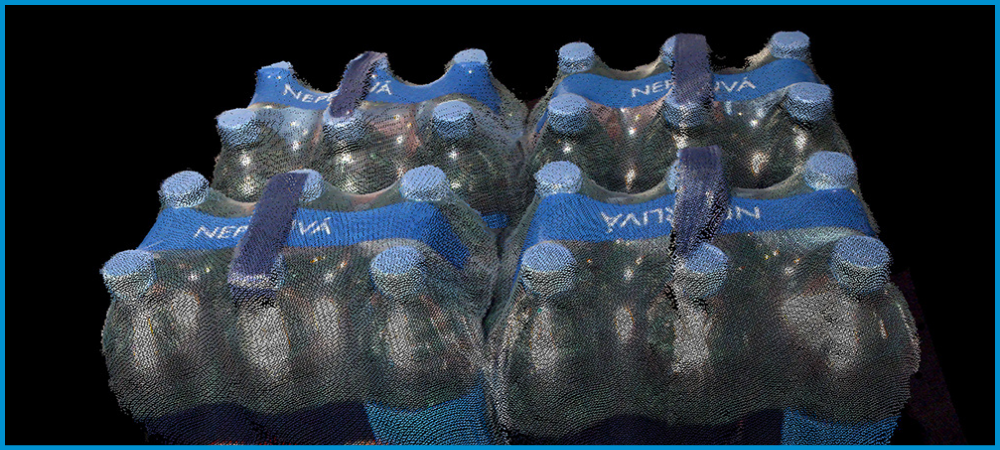 3D scanning of transparent objects
Scanning transparent objects without sprays or coating
3D scanning of transparent and shiny materials is a great challenge in machine vision. It has been in the focus of attention of machine vision developers for years to meet the increasing need for unlimited automation.
Photoneo has been known as a pioneer in technologies tackling key machine vision limitations, having introduced ground-breaking solutions for 3D area scanning in motion, ambient light suppression, scanning from large distances, or dealing with black and glossy materials.
Now we conquered another challenge – 3D scanning of transparent, translucent, and super shiny objects with a new scanning method of our MotionCam-3D.
Explore the capabilities of MotionCam-3D
Why is it hard to 3D scan transparent objects?
3D scanning technologies have greatly evolved over the past years, yet certain challenges have been harder to conquer than others. One of them is scanning transparent and shiny materials. Why is that?
The difficulty resides in the unique optical properties of transparent and shiny objects. The 3D reconstruction of their surface geometries is complicated by the fact that light goes right through the surface (transparent objects) or scatters and bounces in uncontrollable directions (glossy materials). This inhibits accurate scan acquisition.
Adjusting your scanner's position in relation to the scanned object or even coating the object with special powder or sprays to eliminate transparency and interreflections is a highly impractical workaround and will just not work in practice.
To tackle this challenge, we improved our 3D camera MotionCam-3D and extended its scanning capabilities to see what was previously invisible – transparent objects.
MotionCam-3D is now able to scan transparent objects
MotionCam-3D is not only the most effective technology for high-quality scanning of static and dynamic scenes but also a super versatile and programmable device, which allows for extending its capabilities over time through firmware updates.
The same way we were gradually improving the Ambient Light Suppression technology in our PhoXi 3D Scanners, allowing you to scan under direct sunlight with the latest ALS Gen 3, we now improved our MotionCam-3D by adding a new scanning mode for exceptionally challenging materials.
The new scanning method significantly improves the signal readouts on transparent, translucent, and glossy objects.
Relying on Photoneo's unique COMPIS (Computational Image Sensor) and the Parallel Structured Light technology, MotionCam-3D uses the new scanning method at a significantly faster speed than conventional sensors.
Now, you must be curious about the actual results of our improved technology and how you can use it in practice. Let's have a look at some examples of transparent objects scanned with MotionCam-3D.
Scanning transparent objects in logistics, retail, and grocery
3D scanning of transparent and glossy objects is essential in a growing number of industrial applications.
Logistics, retail, and grocery order fulfillment are experiencing a huge boom in adopting automation. Because they need to deal with huge volumes of mixed items, automation in these sectors only makes sense if all kinds of objects can be handled. In other words, automation systems that can only deal with 90-95% of products do not work in practice.
A typical example is a mixed bin for order fulfillment in retail.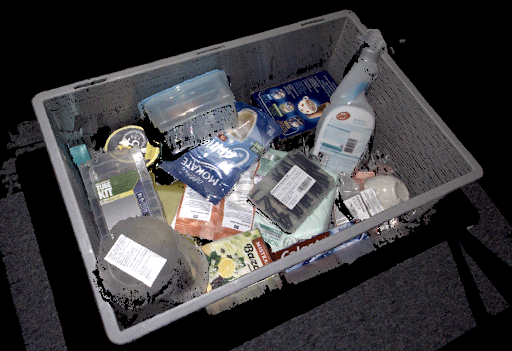 Another type of logistics and retail applications is picking items by entire layers, compared to single-piece picking. Photoneo has recently introduced unique AI-powered software for unloading the entire layers of goods, which boosts the overall efficiency and speed of the unloading operation. To learn more about the solution, read our blog article on AI-powered Depalletization & Delayering for logistics automation.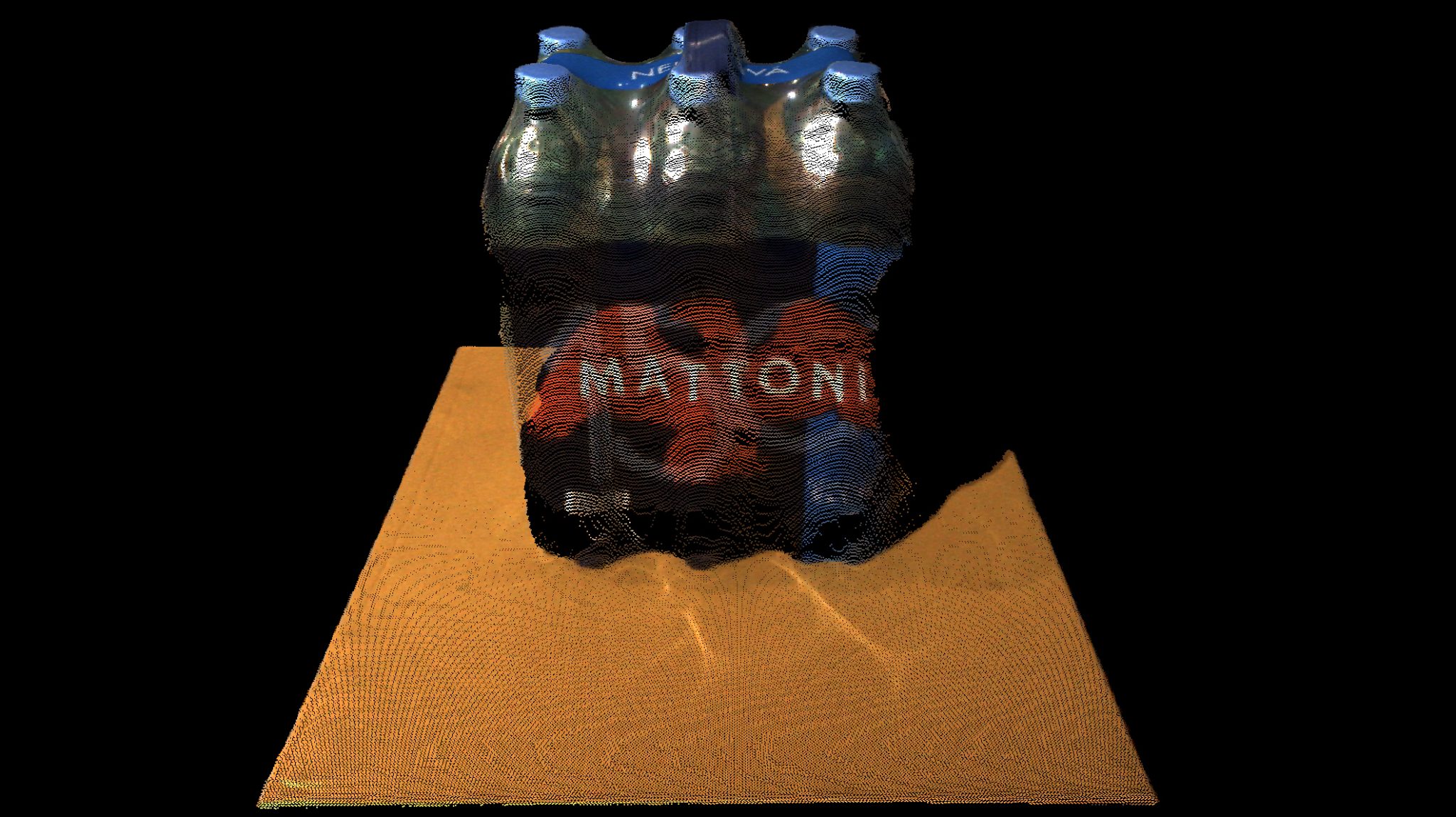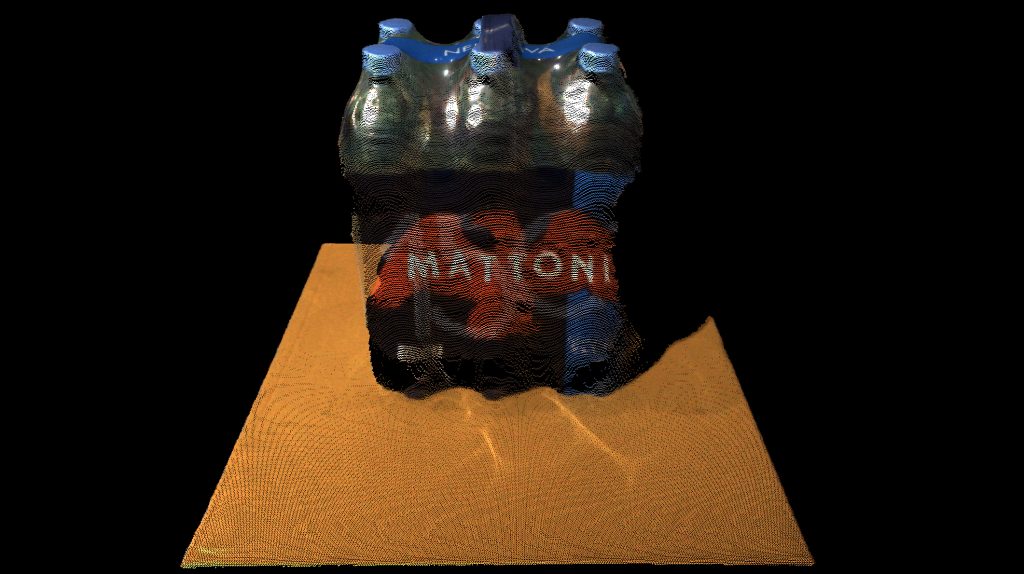 Scanning shiny objects in automotive and manufacturing
The most common materials handled by vision-guided robots in the automotive and manufacturing industries are metal objects and sheets. These materials can often be characterized as shiny, glossy, and mirror-like, which causes a strong reflection and distortion of 3D data.
By extending the camera's scanning capabilities, we bring you an additional benefit – the suppression of interreflection artifacts and the ability to reconstruct low-signal areas. This enables you to scan super glossy objects with even higher detail and completeness of scans than before, which is essential in many automotive and manufacturing applications such as machine loading and unloading of metal parts.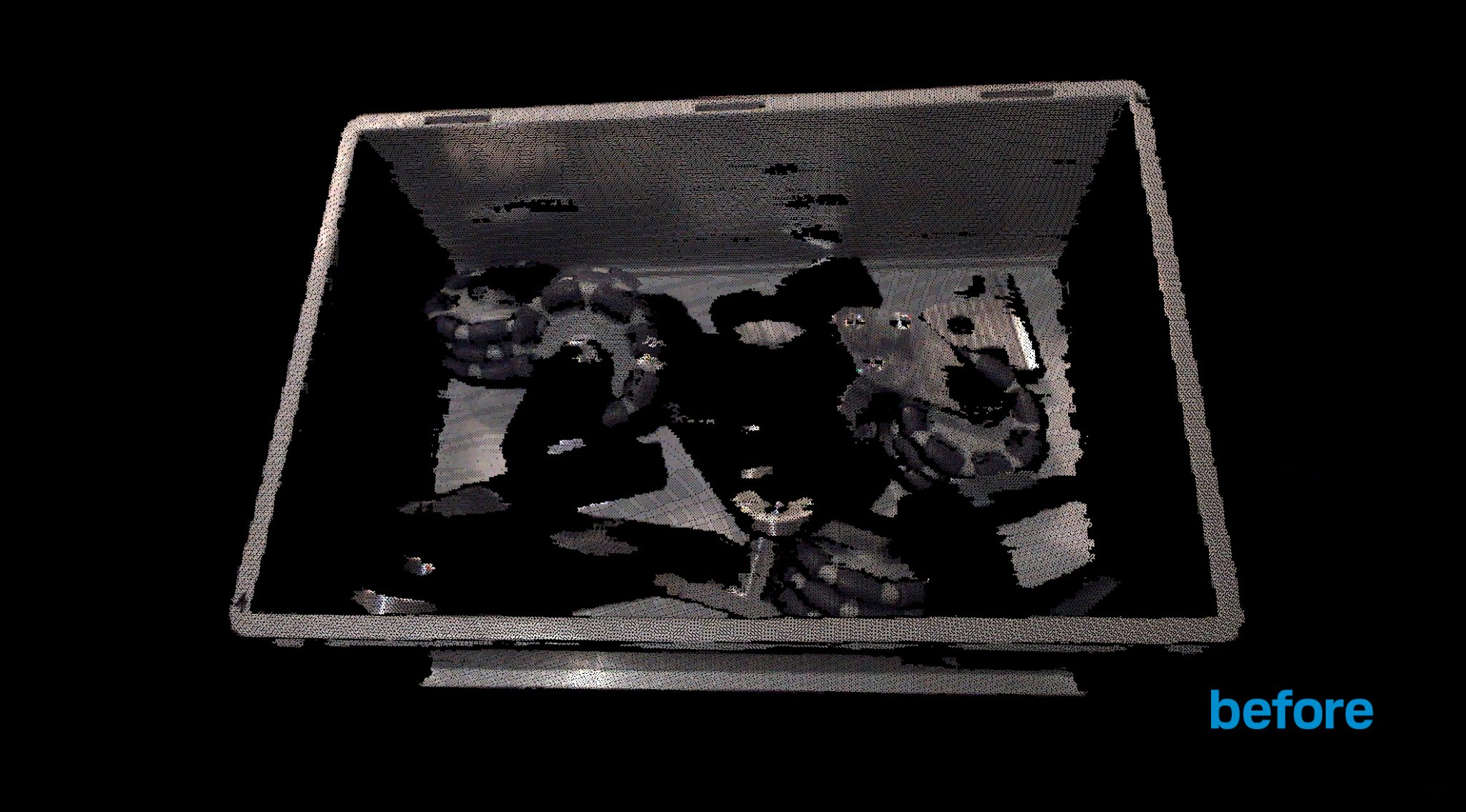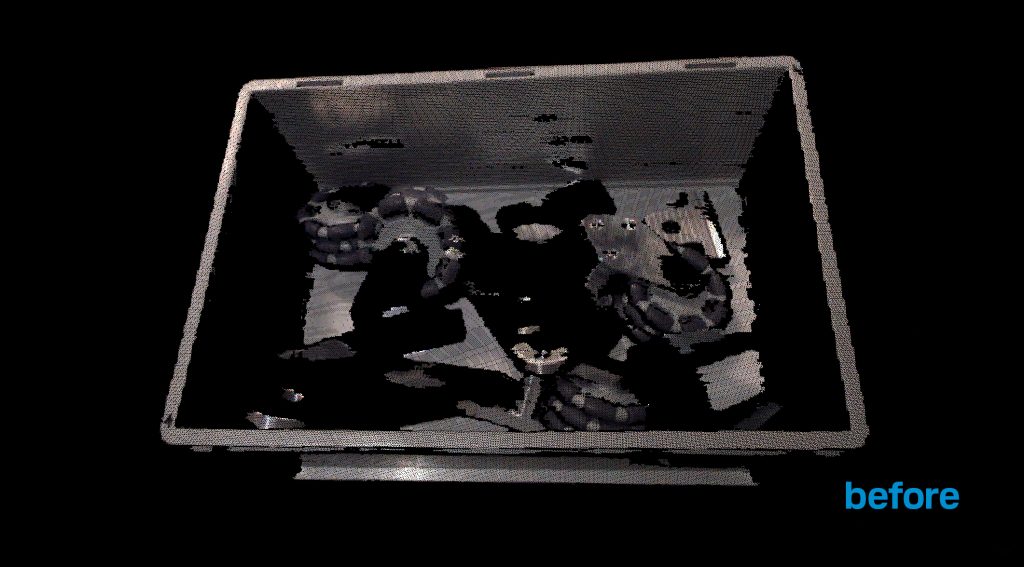 Besides metal objects, there is also a growing demand in the sector for handling items packaged in transparent materials such as bubble foil.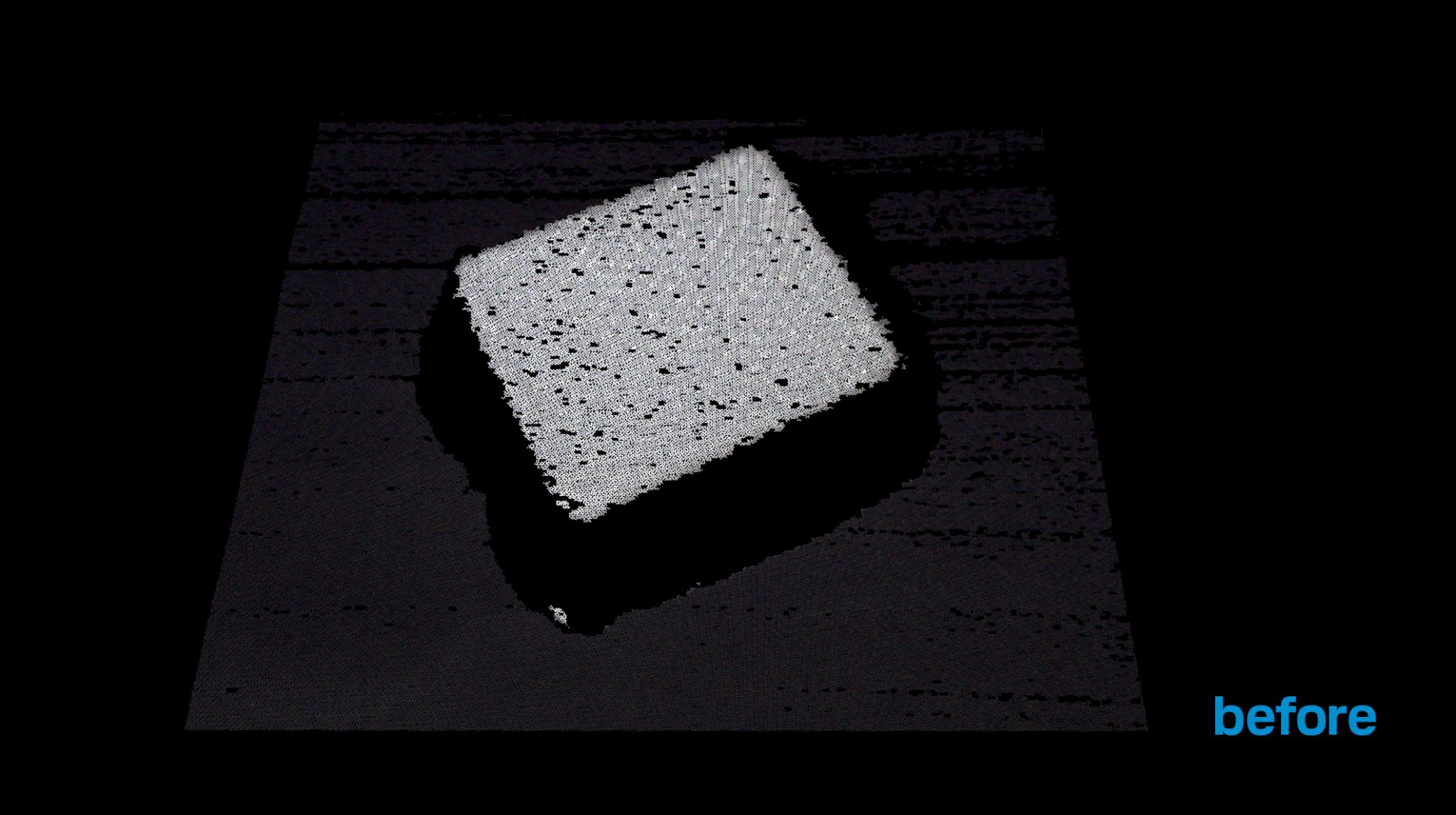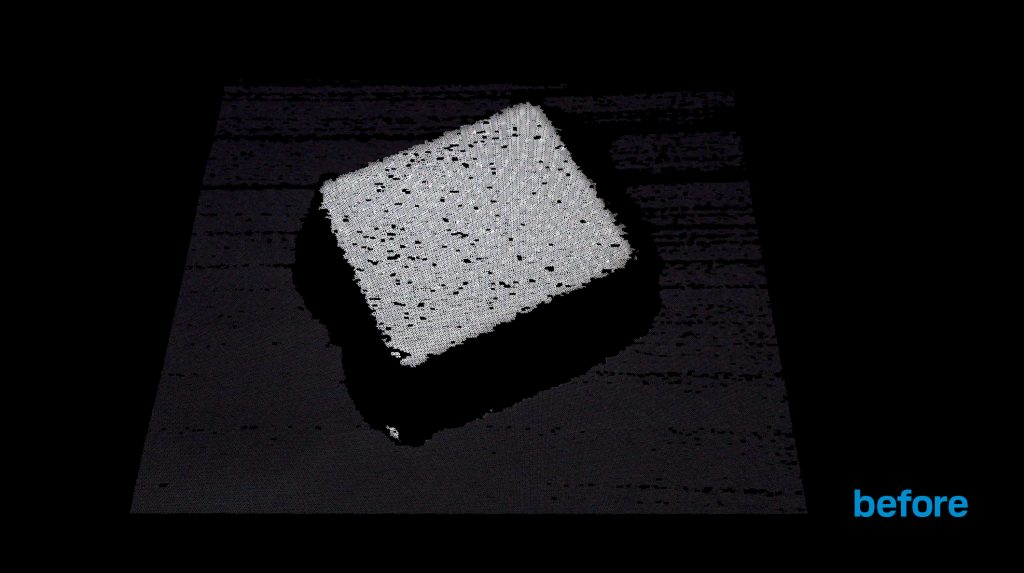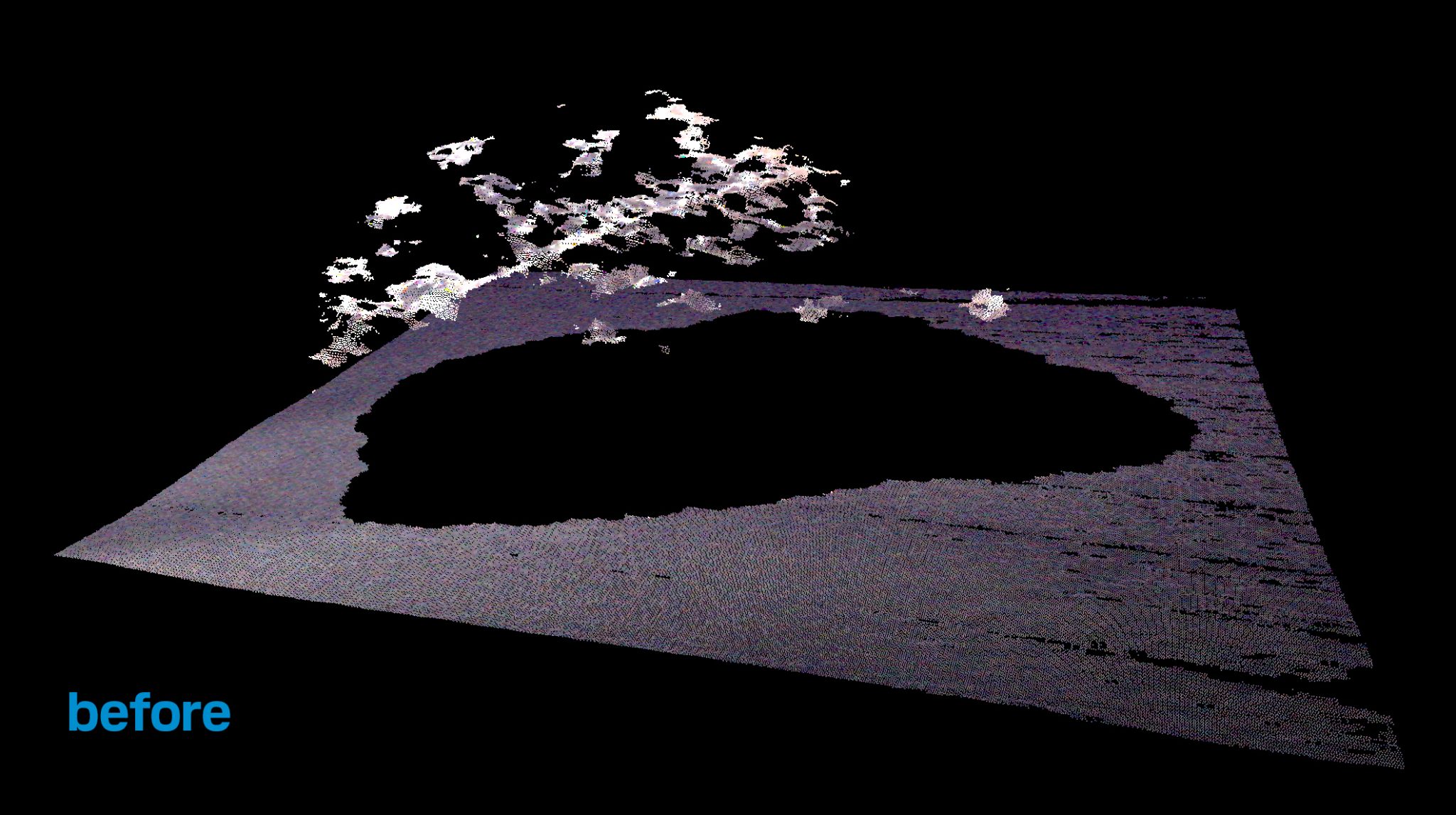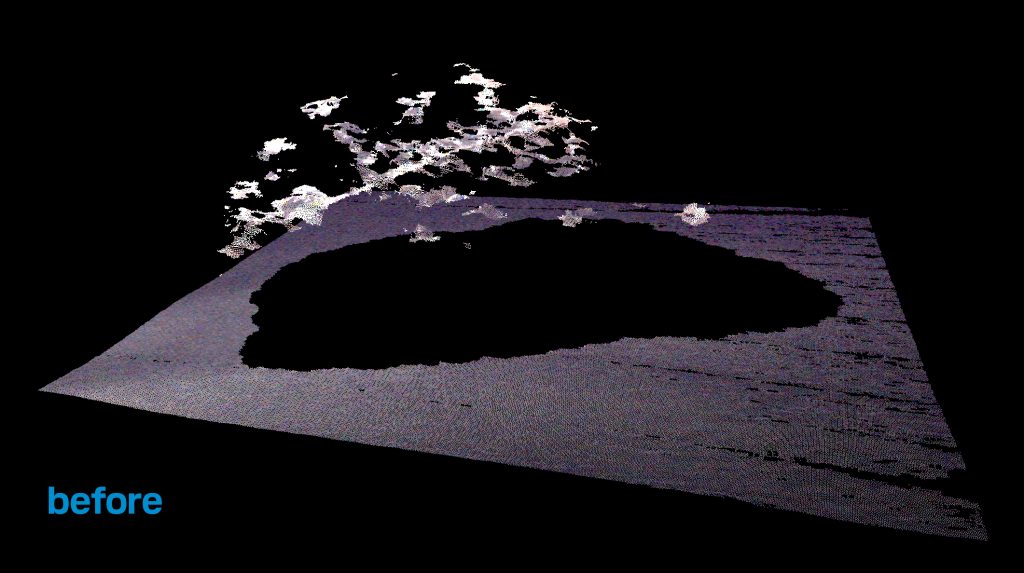 Scanning medical items in the pharmaceutical industry
3D scanning of transparent materials is also especially important in the pharmaceutical industry, where a lot of products are wrapped in transparent plastic to ensure sterility. Common examples include transparent blister packs, syringes, vials, or ampoules.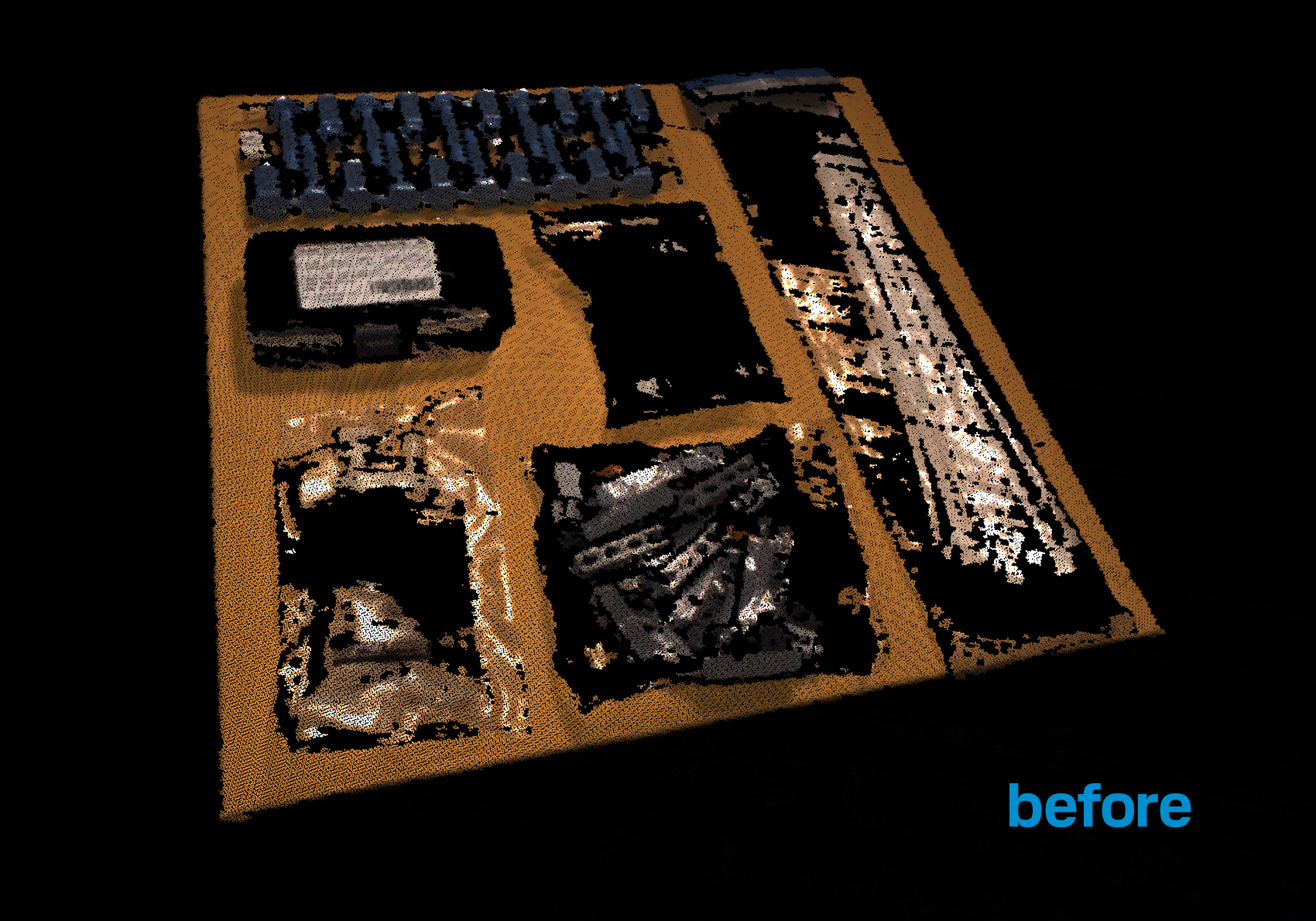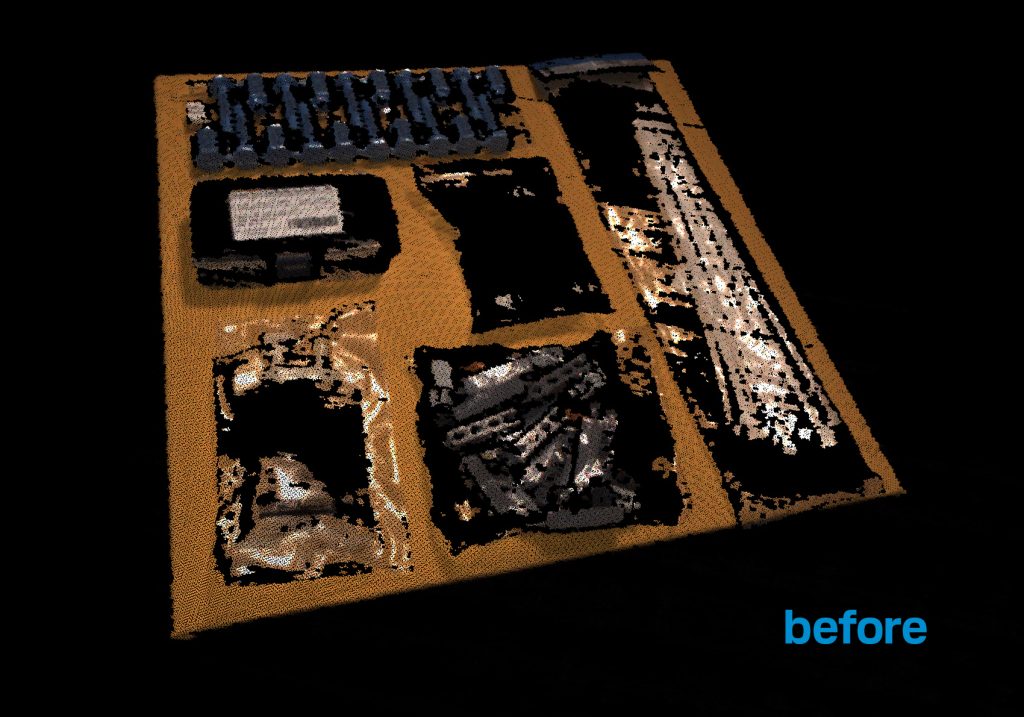 The above examples are only a fraction of what you can do with MotionCam-3D. Let us know about your use case and our application engineers will get in touch with you soon.