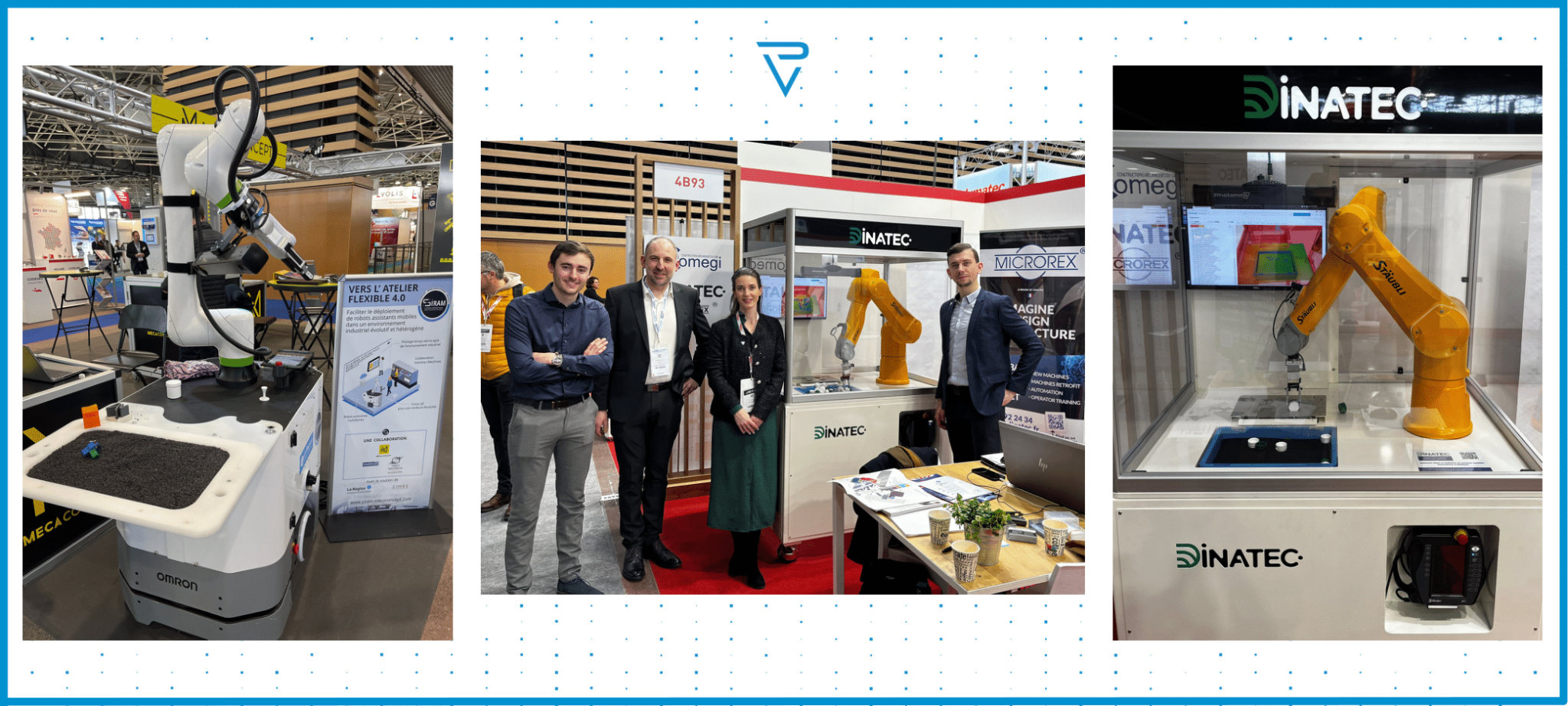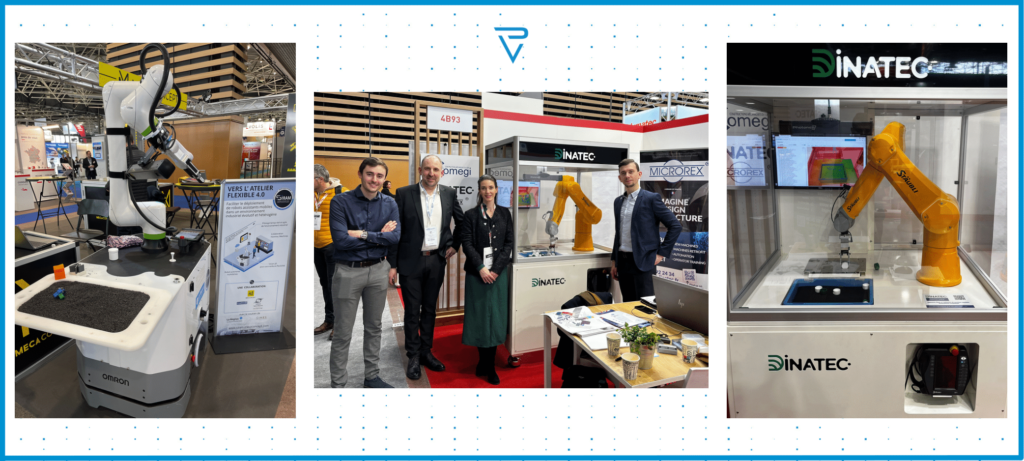 Come to see Photoneo technology at Global Industrie
Are you visiting Global Industrie in Lyon?
Meet our team Frantisek Takac and Silvia Borza, who are there together with our partner STEMMER IMAGING to show you the power of Photoneo technology and how it can help you get the most of your automation projects.
You can find them at the following booths:
DINATEC's booth #4B93 where you can see Photoneo Bin Picking Studio in action
MECACONCEPT 's booth #1H48 where you can see the localization and grasping of parts with our PhoXi 3D Scanner
We're looking forward to meeting you there!