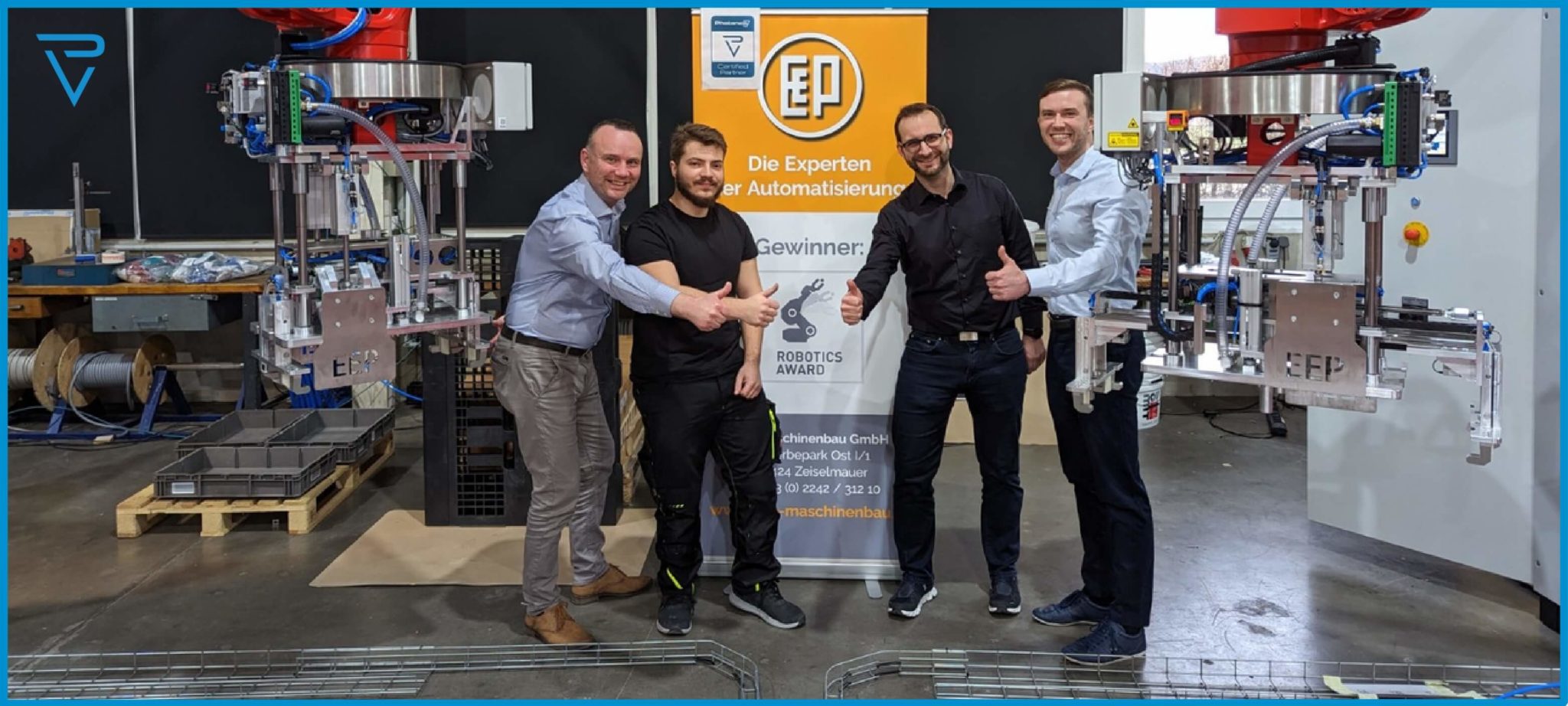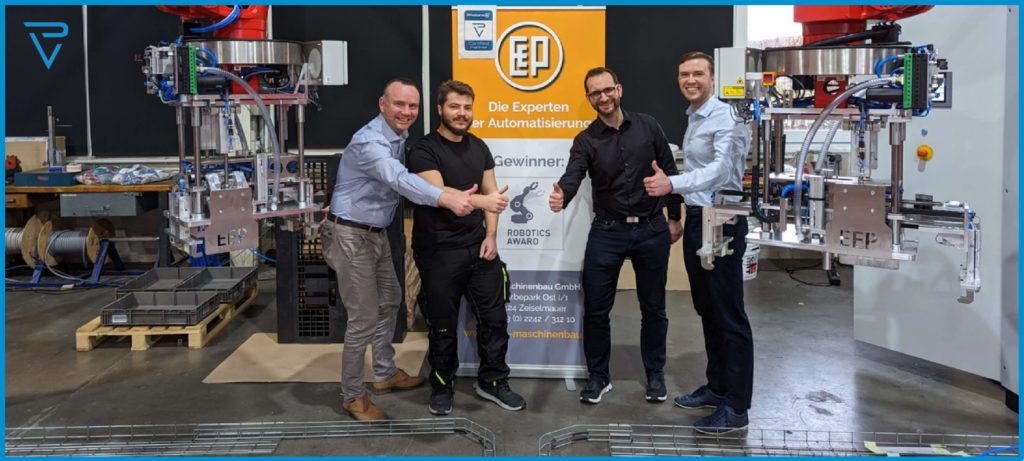 EEP Maschinenbau GmbH becomes a certified system integrator of Photoneo technology in DACH
We are delighted to announce our new partnership with EEP Maschinenbau GmbH  – the new certified system integrator of our technology for the DACH region.

The company is a well-established expert in automation and we are excited to join forces with their team to spread solutions together that will help customers boost their processes and get the most of their industrial applications.

Let's foster automation together!
On the picture from the left: Jens Kayser – Sales Director DACH at Photoneo, Roman Klee – Software/Elektrotechnik at EEP Maschinenbau, Stefan Moser – Software/Elektrik at EEP Maschinenbau, and Ivan Tvrdik – Technical Sales Manager A-CH at Photoneo.