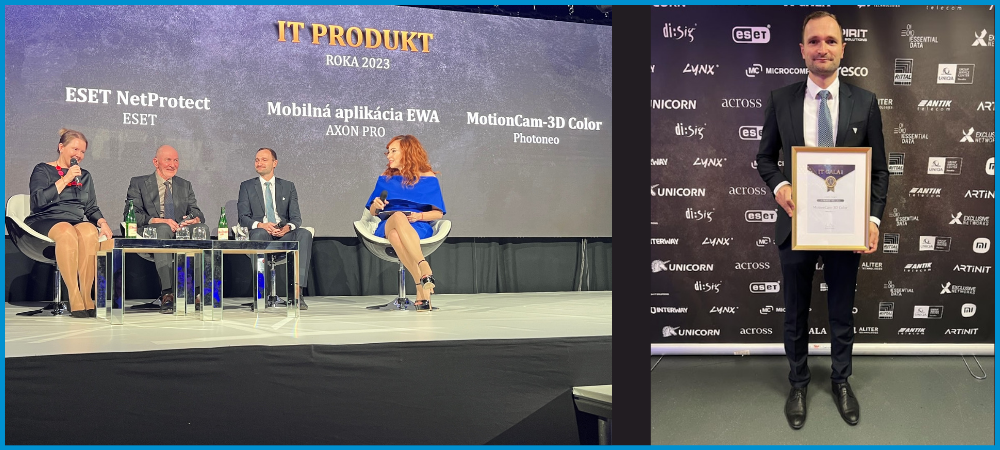 Photoneo at IT Gala 2023
Last night belonged to the celebration of technological innovation and excellence at IT Gala 2023!
We are pleased to share that Photoneo won the 2nd place in the highly competitive "IT Product 2023" category with our cutting-edge MotionCam-3D Color, presented by Tomas Michalik!
And of course, congratulations to the winner AXON PRO with their application for an early detection of Alzheimer's and Parkinson's disease.
Get more details about the event below (in Slovak).