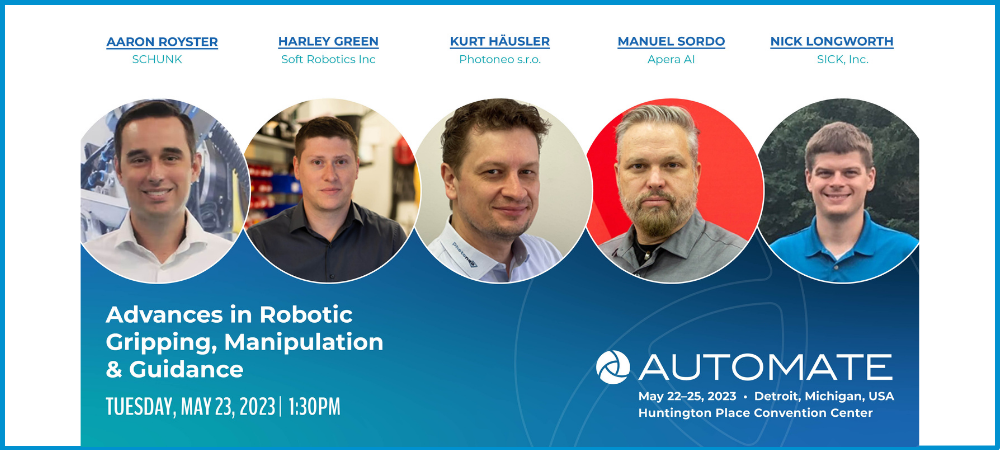 Join our presentation at Automate 2023
Automate is making its grand return to Detroit, MI this May 22–25, 2023, and Photoneo will be there!
Join our presentation on the latest advancements in machine vision and how they unlock new possibilities for automation.
Our Kurt Haeusler, CEO Sensors & Automation, North America, will be talking about the award-winning MotionCam-3D and how it enables you to scan and pick 3D parts in motion.
When: 23 May, 1:30 – 3:15 PM EDT
Where: Room 321, Huntington Place Center
Session Track: Automation Applications & Innovations
Session Title: Advances in Robotic Gripping, Manipulation & Guidance
We are looking forward to seeing you there!