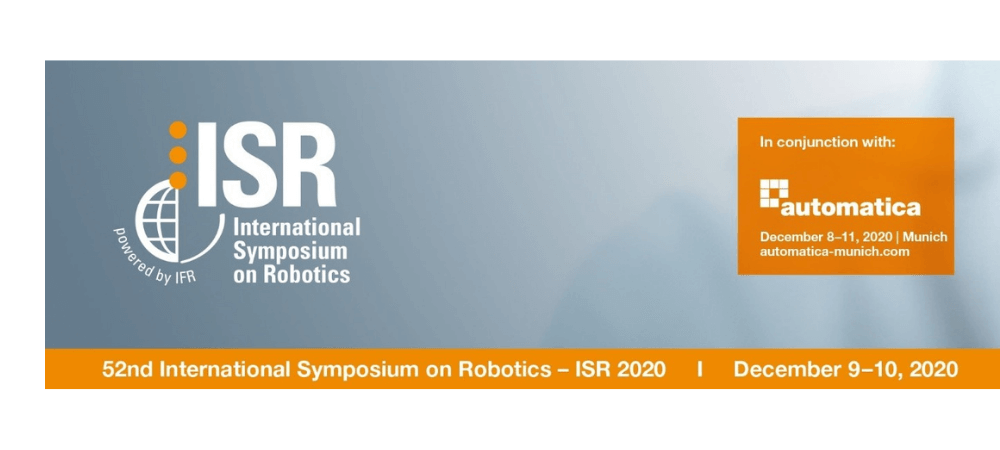 Join Photoneo talk at the International Symposium on Robotics
We invite you to the 52nd International Symposium on Robotics – ISR 2020, which will take place in conjuction with automatica 2020.
Between 9 – 10 December, you will have an opportunity to listen to online talks on the latest state-of-the-art robot technologies.
Photoneo's Svorad Stolc, Head of R&D, will provide his expert insights on the topic "Robotic vision demonstrated by case studies – See the future of automation". You are warmly invited to join his presentation on 10 December, 14:20 – 14:50 CET.
Besides the presentations, the IERA Award will take place at a Joint Forum on 9 December, 14:45 – 15:45 CET. Photoneo is among the two nominated finalists – keep your fingers crossed for us and watch the space!
The award is sponsored by the IEEE Robotics and Automation Society (IEEE/RAS) and the IFR.