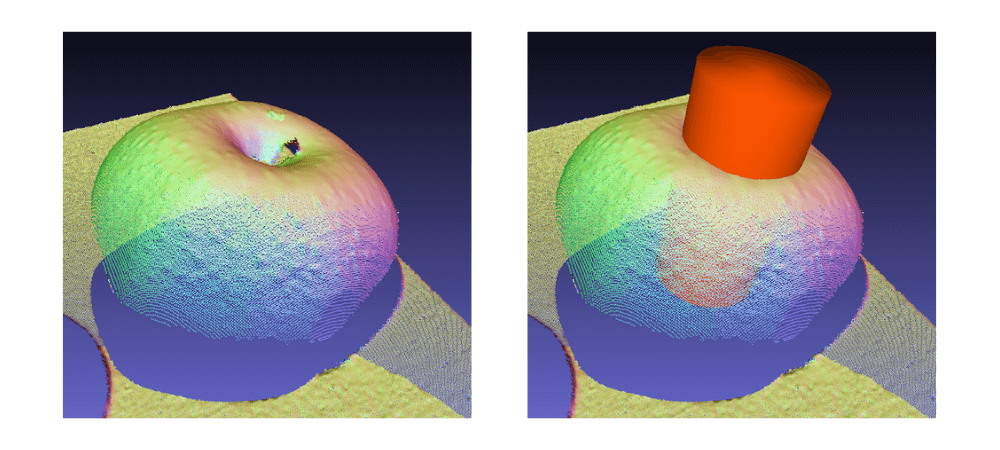 Live webinar: Automation in the food industry
We invite you to join a live webinar titled "Food glorious food" hosted by Imaging and Machine Vision Europe.
The webinar will cover three case studies of vision technology used in food production, namely:
Removing apple cores using 3D vision to guide the knife
Hyperspectral imaging used for determining the quality of fish as they pass down a conveyor fresh from the boat
Hyperspectral imaging used for inspecting strawberries for bruising
The first case study will be presented by Photoneo's Peter Matus, 3D vision consultant. He will guide you through the following topic:
Apple coring system using 3D vision
The solution was developed to automate the removal of apple cores and thus increase productivity and reduce the rejection rate in production. The system is based on 3D vision by Photoneo – the PhoXi 3D scanner – that is able to recognise and localise the position and orientation of apple cores, and guide the cutting machine to remove them. The scanner provides high resolution and accuracy of 3D reconstruction, and also a large scanning range that means eight apples can be processed at a time, with a cycle time of less than one second.
After the presentations, you will have an opportunity to ask questions.
When: Wed, Oct 7, 2020 2:00 PM BST (3:00 PM CEST)