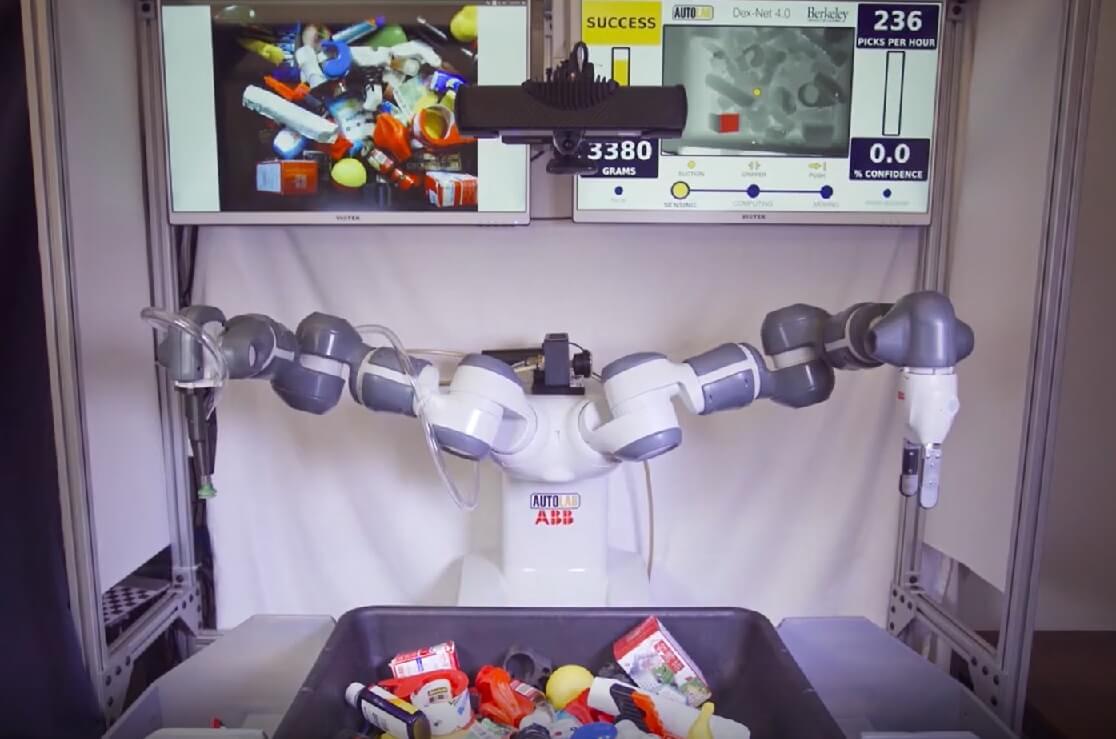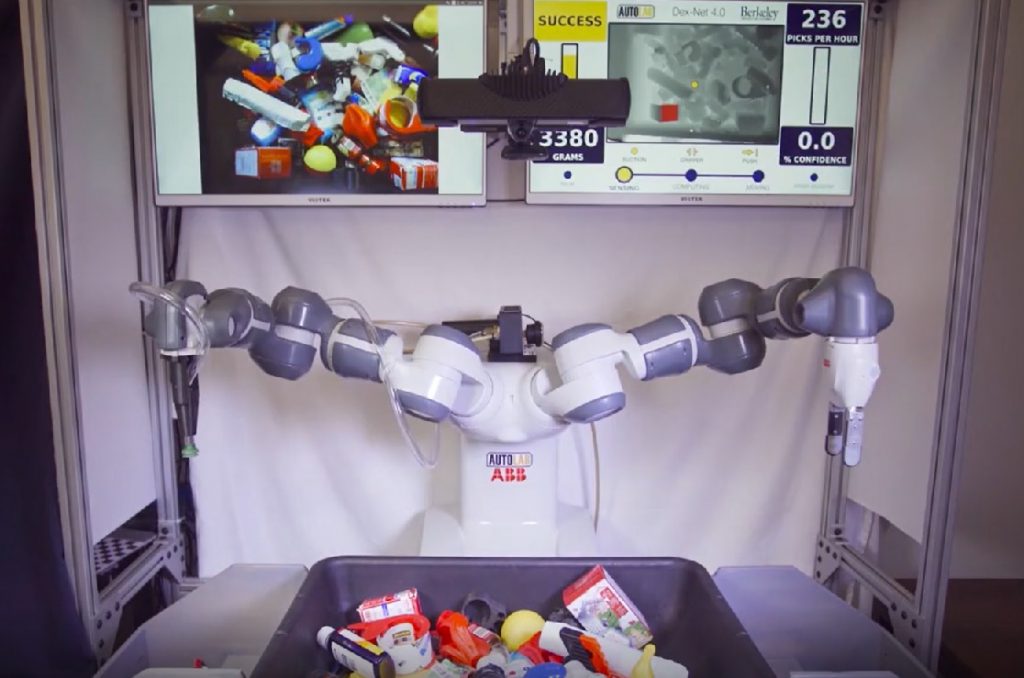 The most dexterous robot, with 3D vision by Photoneo!
A marvelous job has been done by Ken Goldberg, a professor at University of California, Berkeley, his graduate student Jeff Mahler & their crew. They've developed a special robot's brain using software Dex-Net, thanks to which the two-arm robot can pick a great variety of objects with an unbelievable efficiency. The solution was presented at the San Francisco event EmTech Digital dedicated to artificial intelligence, organized by MIT Technology Review. We are happy to contribute with one piece of the puzzle – PhoXi 3D Scanner that gifts the extremely dexterous robot with sight.
See the video below and find out more here.