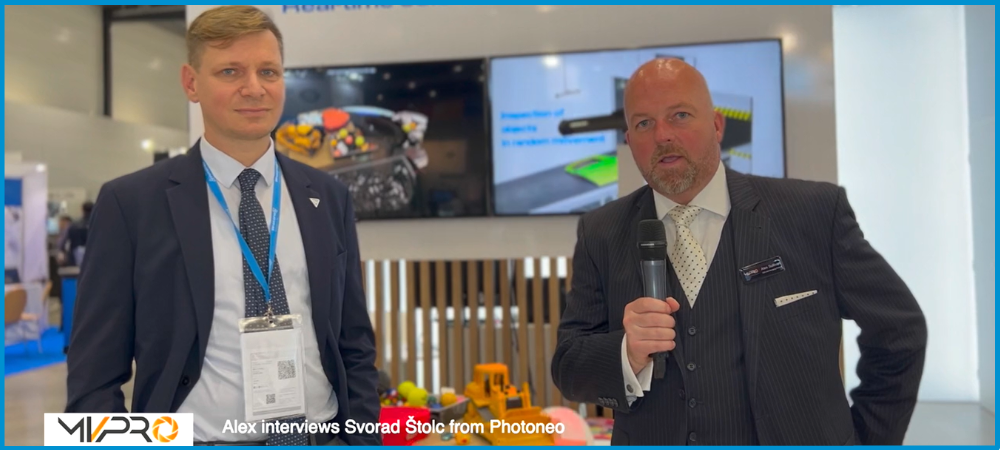 MVPro: Video interview from Vision 2022
The Vision show in Stuttgart was an enormously successful event packed with amazing technologies and innovations in machine vision.
The MVPro magazine interviewed some of the exhibiting companies to take a closer look at these technologies.
We are happy that we could be part of this project – our Svorad Stolc, CTO of Sensors, talked to MVPro's Alex Sullivan about MotionCam-3D Color and how it extends automation possibilities to completely new areas.