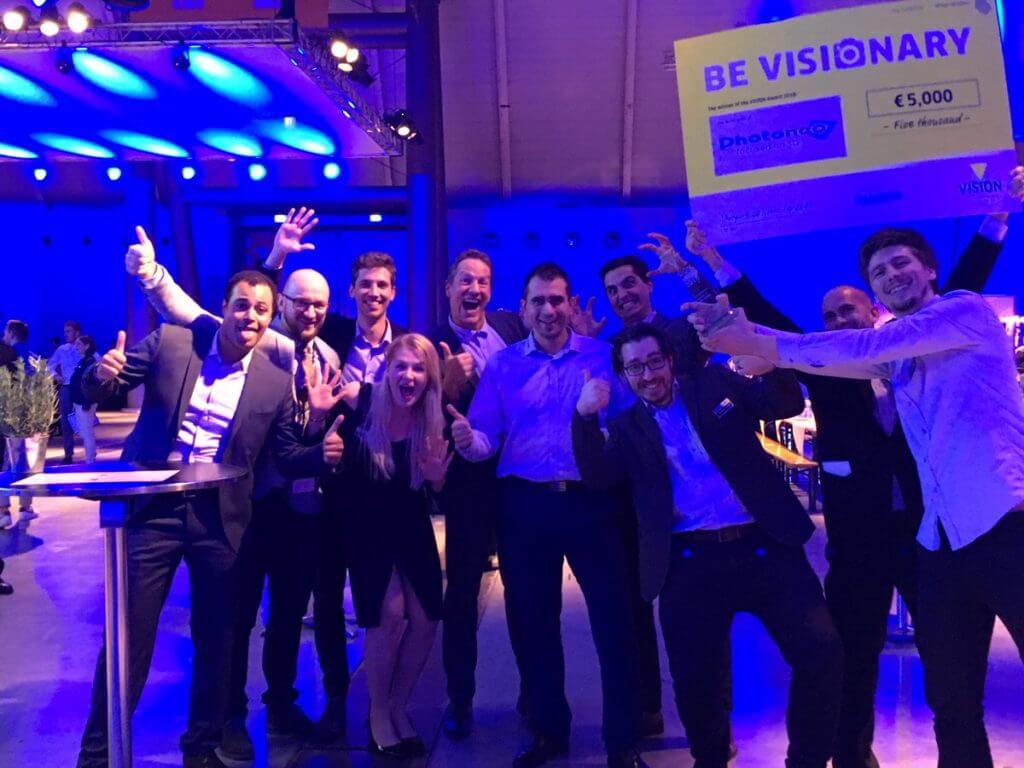 Winning the Vision Award 2018
The team Photoneo burst with joy after announcing the winner of the Vision Award 2018 at the Exhibitors' Night in Stuttgart on 6 November. Photoneo won the Award with its MotionCam-3D (previously known under the working title PhoXi 3D Camera). It's the company's flagship based on Photoneo's own patented technology called Parallel Structured Light, implemented by a custom CMOS image sensor. MotionCam-3D is the best close and mid-range 3D camera for sensing in rapid motion yet, due to the highest resolution and highest accuracy in its category. The groundbreaking technology had been the very reason why Photoneo was established in 2013.
The prize for extraordinary innovations in machine vision has been presented for the 23rd time. The Vision Award is a significant biennial international recognition of a sole innovation chosen by an independent jury. The win does not only represent the highest honour and commitment for Photoneo. It's an acknowledgement to the company's investors and customers for partnering with the incredibly talented and devoted team of visionaries who are able to turn their ideas into success.
Photoneo would like to express its deepest gratitude to professional jury, Award sponsor – British industry journal Imaging and Machine Vision Europe and organizers of the world's leading trade fair for machine vision – Vision in Stuttgart, Germany.
Read the official press release by Vision 2018 organizers.
Read an interview with our CTO Tomas Kovacovsky by Imaging and Machine Vision Europe.
Come to celebrate with us at our booth 1I45!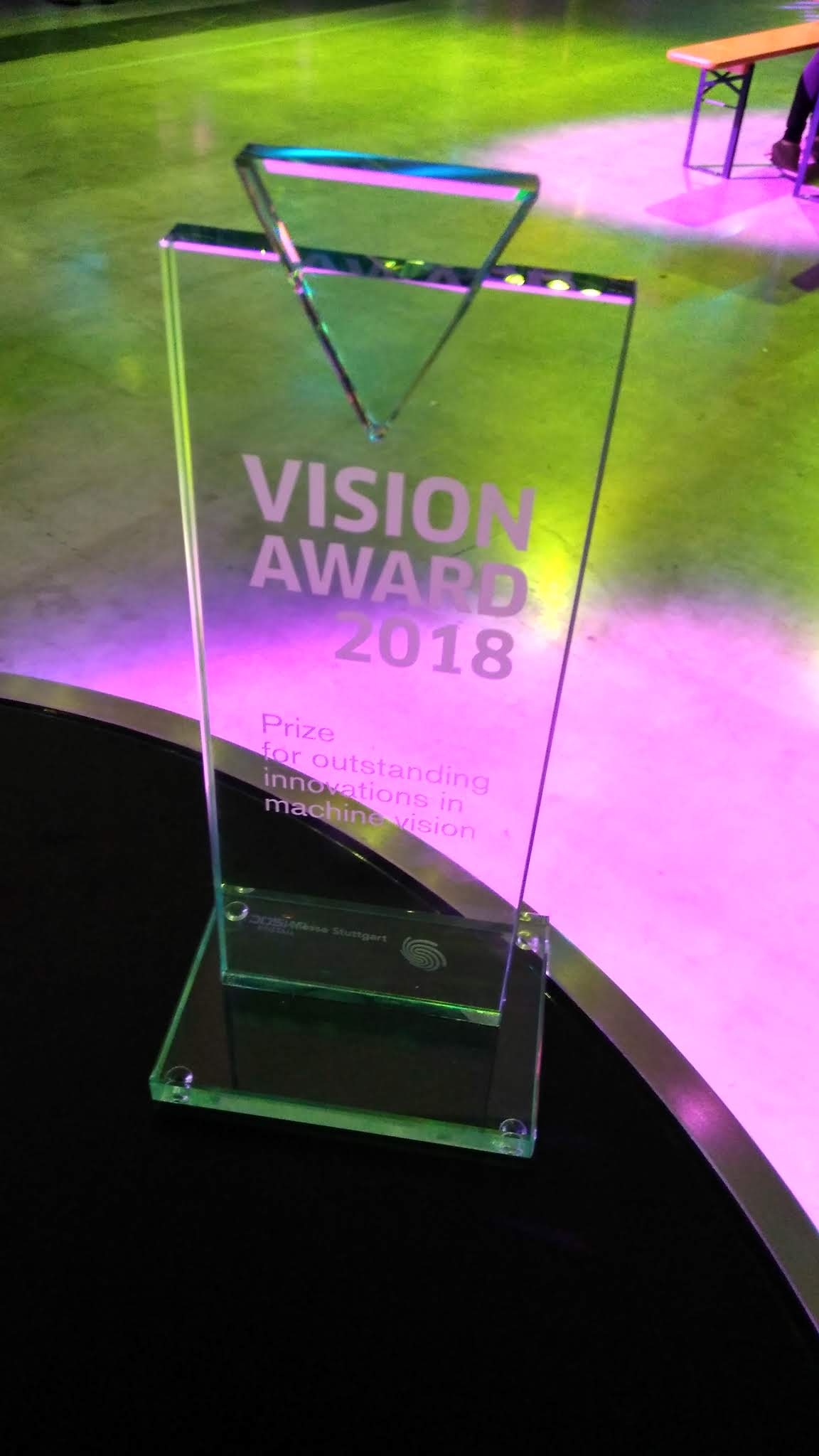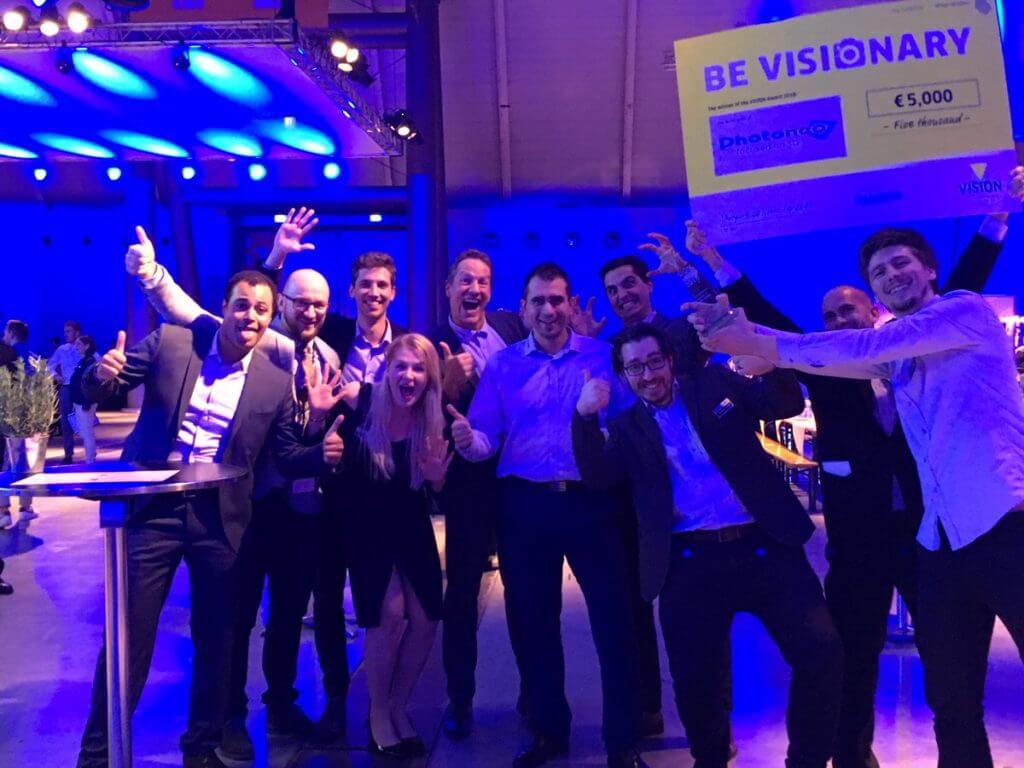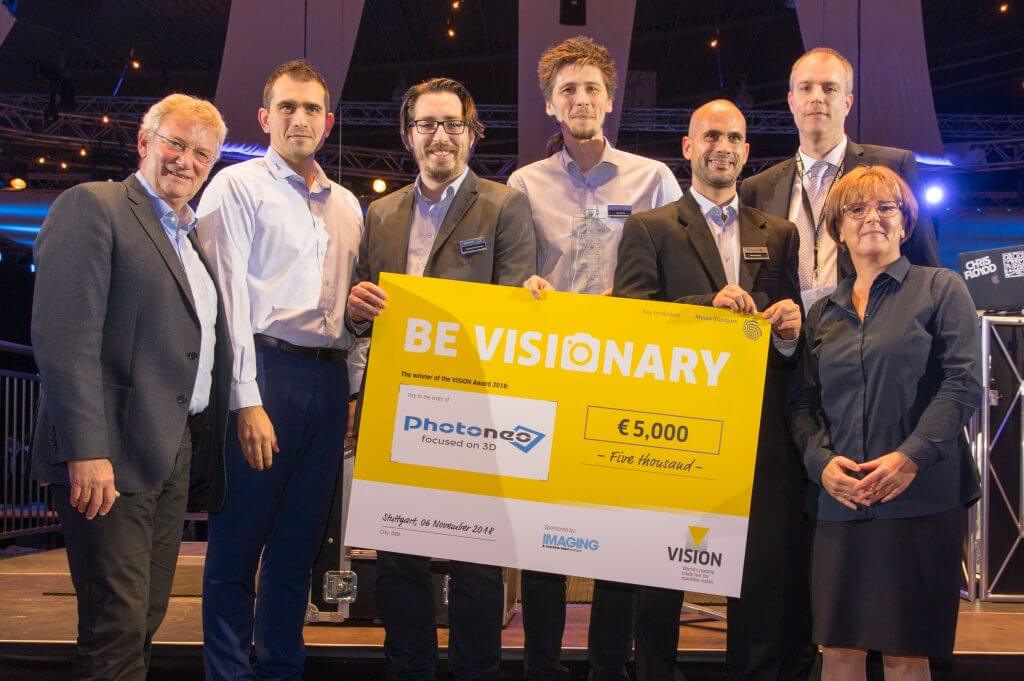 😉