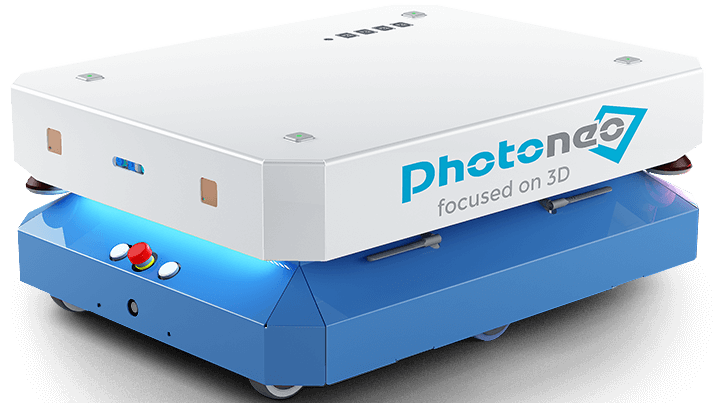 Photoneo releases its AMR "Phollower 100"
In summer 2019 Photoneo releases Phollower 100. The autonomous mobile robot has been designed for transporting materials in factories, supermarkets, hotels, shopping centers and other industrial facilities. As a flexible platform, it supports a variety of add-ons. Customers can look forward to the following main features:
The system is equipped with a number of safety systems, including two 270 degrees laser scanners, two ultrasonic sensors, two 3D cameras as well as resolvers on each of its powered wheels.

It can carry up to 100 kg of direct weight and pull up to 300 kg.

It supports a dual-way operation with an interchangeable back and front.

The motion navigation does not require any markers or magnetic tapes affixed to the floor.

For customer comfort, the system features a web-based user interface, which implements basic functions such as map generation, designing a trajectory and system monitoring.

The maximum speed is 1.125 m/s (4 km/h) in both directions.

The wheel suspension enables to overcome floor gradients of up to 5% and a cross break with a drop of up to 20 millimeters.

The hardware is based on robust industrial components.

Socket API interface for control and monitoring of the AMR, using a control system.

Basic obstacle avoidance based on finding an alternative path within the trajectory layout.

An independent technical authority has confirmed conformity with all relevant requirements given in Annex I of the European Directive on Machinery 2006/42/EC, EN ISO 12100, EN 60204-1, EN 1175-1+A1 and EN 1525.