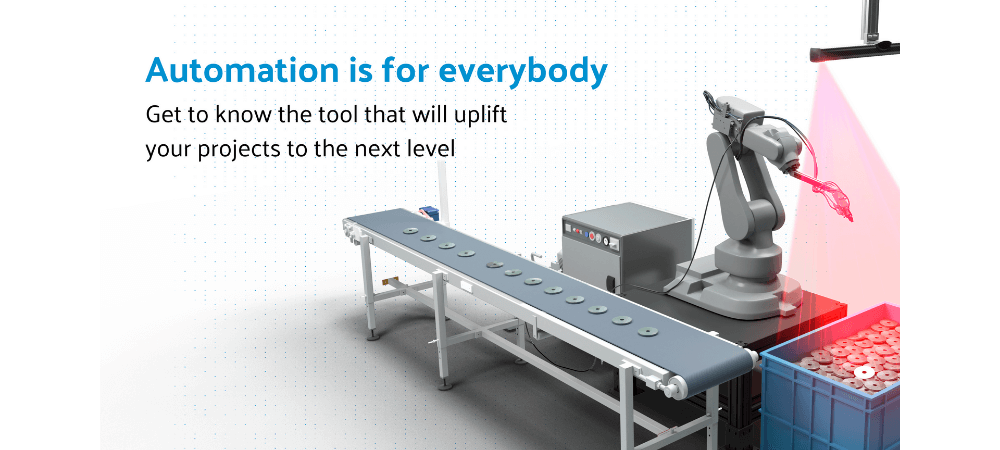 Smart automation is now closer to you than ever
Automation is the way to go in the modern industrial world and we want you to be prepared for all the challenges it brings. Therefore, we developed one of the most universal tools for industrial automation – the Bin Picking Studio.
It allows you to automate your processes even if you do not have a large team of engineers or a vast budget. Get to know the most versatile robotic intelligence tool on the market for which no challenge is too small or too great – it just gets things done.
We prepared a free introductory training session where our expert will guide you through major challenges you may encounter as well as the most important requirements for 3D vision systems deployed in bin picking applications.
The Bin Picking Studio introductory training will take place on 27 May, 14:00 – 16:00 CEST. 
Agenda:
14:00 – 14:30 – Requirements for machine vision and major obstacles
14:30 – 15:00 – Bin picking by Photoneo
15:00 – 15:30 – Practical demonstration + Q&A
Coach:
STANISLAV RUBINT
Team leader of the Mechatronics team at Photoneo
Probably already born as an engineer, Stanislav has had a passion for electronics and programming from an early age. Ever since his graduation in Robotics from the Slovak University of Technology, he has been working in the field of industrial automation. Over the last years, he has been involved in cutting-edge machine vision technologies, mainly integrating and supporting bin picking applications.