Thank you for staying focused on 3D with us
---
Let's have a look back at 2020
---
The revolution in Motion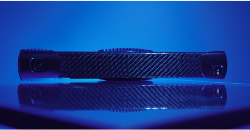 2020 can be regarded as a milestone – not only for Photoneo but for the whole world of 3D vision. The release of MotionCam-3D brought a real revolution to the existing 3D sensing technologies and enabled what was so much missed in machine vision – the highest-accuracy and highest-resolution 3D area scanning of scenes in motion.
The next generation of PhoXi-3D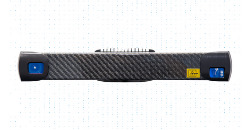 The new generation of PhoXi 3D Scanners introduced better, faster, and more durable performance than ever. The PoE connector, IP65, thermal calibration, reflection filtering, and a new GPU make it the ultimate companion for the most challenging vision-guided industrial projects.
Smart automation 1.5.0
The bin picking solution Bin Picking Studio received a significant boost. The latest version 1.5.0 provides faster performance, remote control, an extended database of supported robot models, and tons of new features. 
International recognitions
Photoneo received two prestigious awards in recognition of the excellence of its products – the IERA Award 2020 for MotionCam-3D and inspect award 2021 for the Universal Depalletizer.