3D model creation now fully automated
A new way to fast & accurate 3D model creation
We are excited to introduce to you our new, one-of-a-kind tool for fully automated 3D model creation – the Photoneo 3D Meshing suite.
With this versatile and easy-to-use software solution, you can create accurate and highly detailed 3D models of static as well as dynamic scenes in a matter of seconds.
The best part is that you can use the tool for all possible purposes and application scenarios, which is made possible thanks to 2 different libraries and graphical user interfaces.
What is your benefit?
Now you can create accurate and highly detailed 3D models in an instant
You can get an object's 3D shape, texture, as well as color
You can create 3D models of even very large objects moving randomly
You can use the SW for a precise, dynamic robot navigation around unknown objects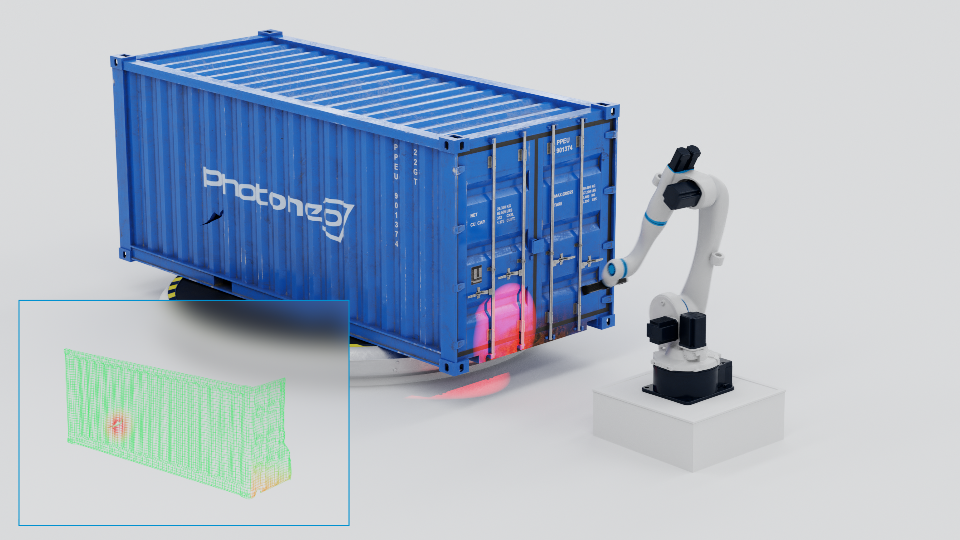 Application examples where you can use Photoneo 3D Meshing:
Quality control and inspection
Dynamic robot navigation
Volumetric measurement
3D model creation of atypical shapes or very large and immovable objects
Digitalization of real-life objects
To learn more about what you can do with Photoneo 3D Meshing, read our blog article on How to create 3D models with Photoneo 3D Meshing →
If you would like to discuss automated 3D model creation for your applications, contact us →