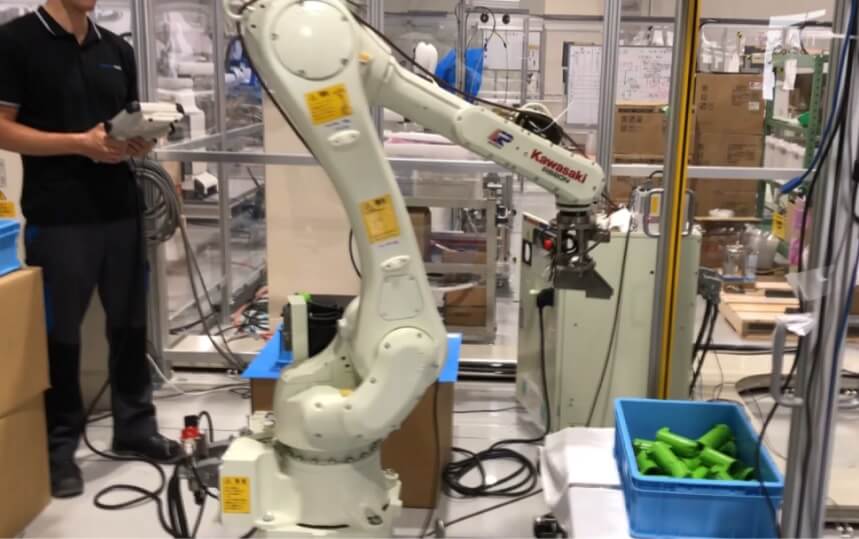 Bin picking of automotive parts
Partner:
Challenge:
The customer is a global high tech manufacturer. The company has been using bin picking for ten years. Previously they tried multiple options of bin picking. However, the localisation phase was not stable and the solution had no path planning. Now they have chosen Photoneo's Bin Picking Studio as the best solution. The most important factors for the customer were the stability of picking and easy installment. 
Solution:
Bin Picking Studio
Bin picking application for automotive parts.
Many end customers (mainly automotive manufactures) request a complete bin picking solution. Currently they are in the testing phase of our Bin Picking Studio before integrating it into the mass production phase.
Discussion:
The customer decided to use Bin Picking Studio based on much better performance in the installation phase. The stable PhoXi 3D Scanner, stable localisation, easy teaching using 3D CAD models and automatic path planning also play a very important role in shortening the installment time of the robot system. Another important factor for the customer is that Photoneo is a highly motivated company that frequently releases new products and updates. 
Prior to using the Photoneo solution, it took the customer two weeks to install a picking system on site. With the Bin Picking Studio, it takes 2 – 3 days. It ensures a picking stability, including the stability of PhoXi 3D Scanner leading to a lower noise than competitors, and the stability of localisation (no mistakes in calculation). Another great feature is path planning – Bin Picking Studio automatically calculates the picking path in the Vision Controller. This is an advantage over most competitors who do not offer this feature.