University provides testing & piloting services, training, and RDI activities for external companies
Partner:
JAMK University of Applied Sciences
Challenge:
The JAMK University of Applied Sciences provides robotics testing and piloting services, training, and RDI activities for external companies. The companies are interested in testing bin picking and 3D machine vision solutions for their needs. These applications have different kinds of requirements and Photoneo PhoXi 3D Scanner proved to be adaptable and suitable for a wide range of use cases.
Solution:
PhoXi 3D Scanner L and M + Bin Picking Studio
Photoneo systems are deployed in multiple applications. A general application for the PhoXi Scanner is to equip an ABB IRB4600 robot with vision to pick parts from a pallet on a GoPal400 mobile robot. The 3D scanner provides vision for a fully automated multi-purpose robotic cell.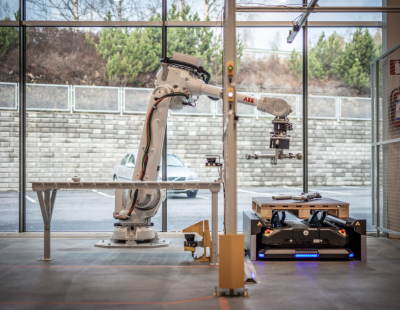 Another application is the automated picking of bricks/tiles in the construction product industry. A UR5 collaborative robot is equipped with the PhoXi 3D Scanner to detect the location of the brick to be picked.
A different application solves the automated production of linkages and hitches for tractors. In this pilot case, JAMK uses 3D machine vision to identify and locate parts for the robot to pick them for assembly.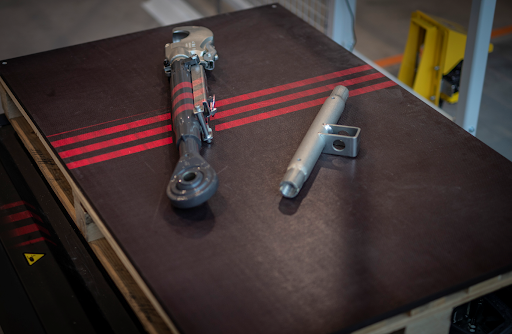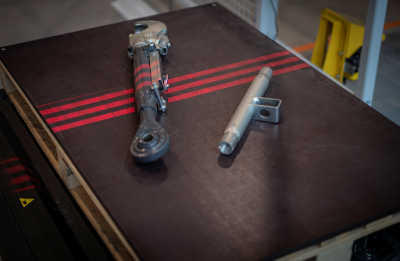 Discussion:
By automating the processes described above, companies are able to increase productivity and their employees' well-being by reducing monotonous and physically demanding processes. JAMK decided for Photoneo solutions for several reasons.
The Bin Picking Studio features path planning including collision detection and other useful functions for faster and easier commissioning of the system. Another deciding factor was the usability of the user interface/programming environment and the fact that Bin Picking Studio supports a wide range of robot brands.
The PhoXi 3D Scanner provides high accuracy and a large field of view and scanning volume. It also supports an interface for external software, such as LabVIEW.
JAMK students study machine vision as part of their automation engineering studies. Thanks to these solutions and systems, the university provides a modern laboratory environment and a top educational level.
The testing and piloting environments for robotics and machine vision are established as part of the project called Robots on Road. The investments for these environments are a part of the RDI project that develops businesses of companies in Central Finland. The project is funded by the EU (European Regional Development Fund (ERDF)), companies, and JAMK University of Applied Sciences.