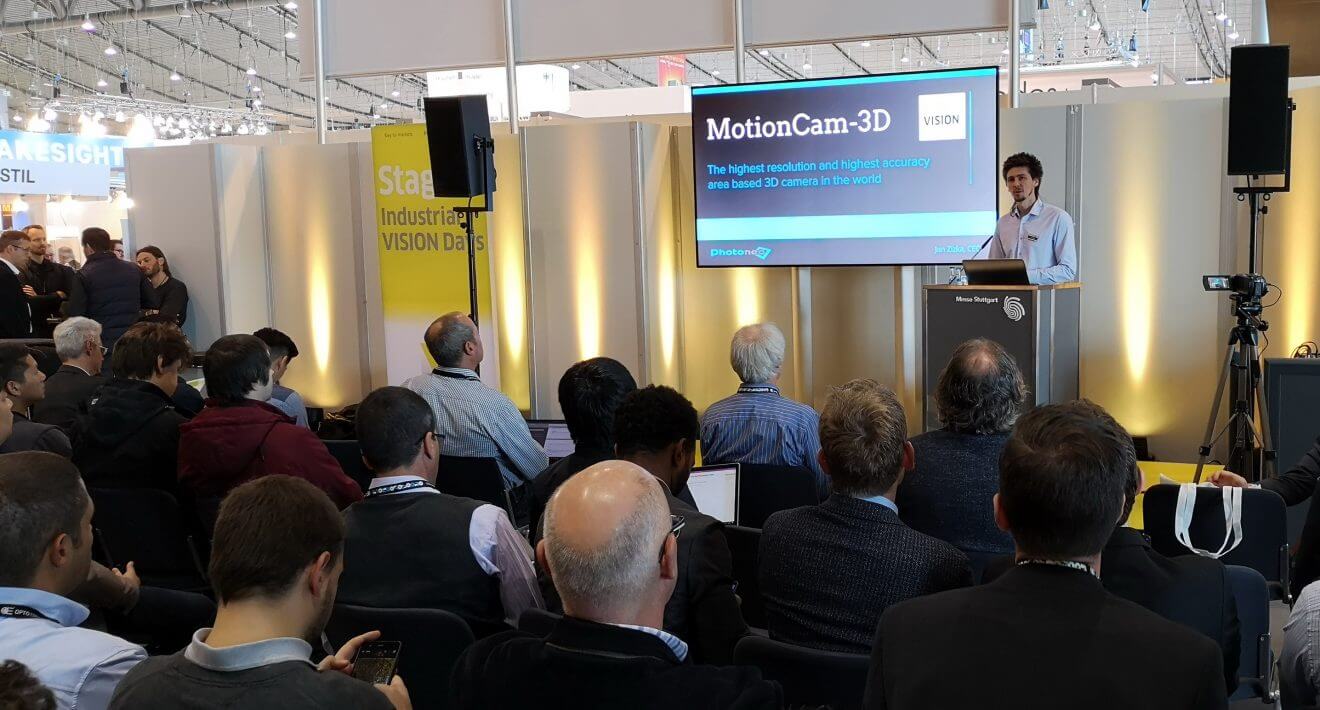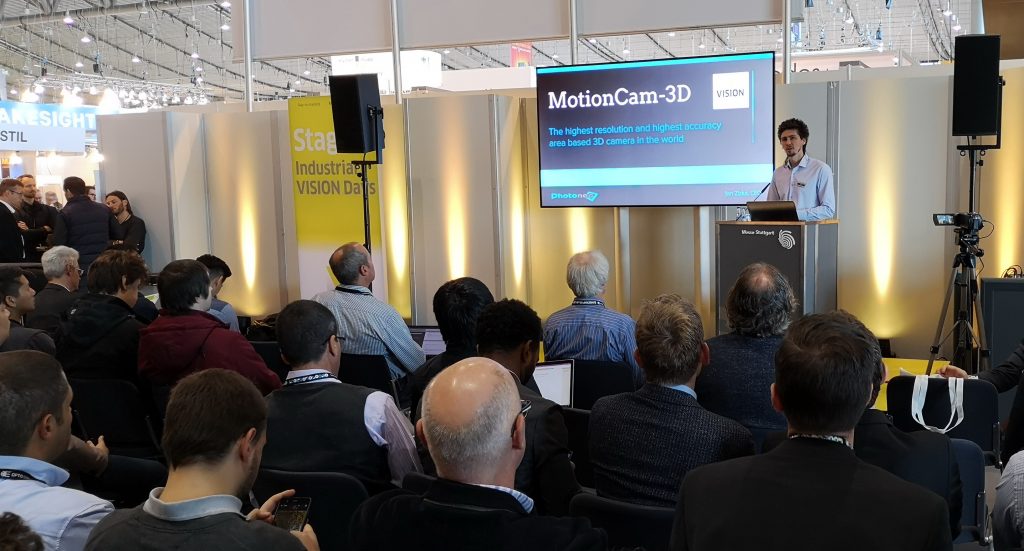 Photoneo debuting at Control 2019 and UKIVA MVC
7 – 10 May · Stuttgart · Schall Messen
Meet the Photoneo team at the booth #6115 and see our award-winning products in action! We're going to exhibit our latest application for automated 3D model creation – a rotary table integrated with the PhoXi 3D Scanner mounted on a collaborative robot. This fast, one-click solution enables to scan the complete surface of a static scene from one or multiple devices and various perspectives at high scanning speed, providing superior global scan alignment, robust reflection and shadow removal, high-quality scan, output formats STL or PLY, supported by 3D printers and inspection software, and more. Our colleagues are ready to address all your queries regarding 3D modeling. Come and get to know the perfect choice for applications such as 3D model creation and reconstruction, automated quality control with area scan and metrology.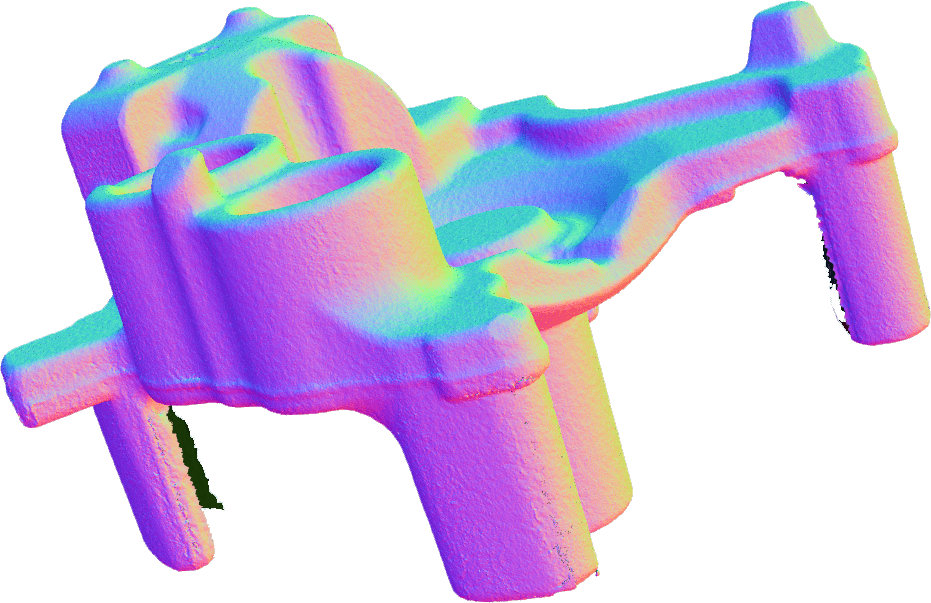 We're also going to display a demo cell with two pieces of our MotionCam-3D, scanning an object moving on a conveyor belt. Online vision-based inspection has traditionally been utilizing 2D cameras for specific, well-defined tasks or 3D laser profiling for inspection of a product surface from above. The novelty of our approach resides in using multiple area-based 3D Cameras able to create complete 3D reconstruction of moving objects with minimum latency. The Camera is able to capture 20+ frames from various viewpoints, which contributes to a better coverage and overall completeness of the 3D model. The system processes ~30M 3D points per second, providing sub-millimeter precision and practically instant results. This brings traditional powerful techniques from offline inspection laboratory to real production, supporting the concept of 100% inspection.
The MotionCam-3D is a very recent winner of the platinum-level Vision Systems Design Innovators Award, earlier of the VISION Award 2018 and also one of the ten inVISION Top Innovations of the year 2019. The 3D Camera scans objects in motion with the highest resolution and highest accuracy in the world.
Besides the opportunity to discuss your projects at our booth, we'd like to invite you to the following presentations held by Photoneo:
EMVA Control Vision Talks 2019
7 May 2019, 12:00 p.m. (Hall 6, booth # 6516)
"Online inspection with multiple 3D Cameras"
Ján Žižka, CEO at Photoneo
8 May 2019, 3:00 p.m. (Hall 8, booth # 8308)
"Fastest large volume 3D inspection in motion"
Marcel Švec, Director of 3D Sensing at Photoneo
6 June · Milton Keynes, UK · Marshall Arena
Dear business partners, let us invite you to the FREE-to-attend one-day event that will give you insight into the latest developments in the industrial imaging world. At the Photoneo booth, you can find out why the MotionCam-3D is the best 3D camera in the world and try it out. At the Multipix booth, our distributor's experienced team is going to showcase our PhoXi 3D Scanners. Get all the information you need for realizing advanced 3D vision-based automation solutions and grow your business. We would also like to draw your attention to the seminar held by our CTO, Tomáš Kovačovský, entitled "MotionCam-3D: The highest resolution and highest accuracy 3D camera for sensing in rapid motion", at 11:30 a.m.